Budgeting | Life | Personal Finance | Relationships & Family | Article
Managing Money in a Marriage: Just How Does It Work
by The Simple Sum | 15 Oct 2020 | 8 mins read
Marriage is a huge step in life, and not just full of frills. You start to think in terms of 'us' instead of 'I' – and that includes money. That includes bills, groceries, a family car – retirement. And if one is irresponsible or absolute crap at money, the other spouse will be dragged down.
For couples, money management can either be a dream or a nightmare, whether they manifest in the form of various bank accounts or a joint one. So we asked three couples how they managed their bank accounts, money, and expenses together.
Solo accounts, and nothing but
Aishwarya, 24, has been married to her husband, Dilip, for almost a year – and they work hard every day to meet their financial goals as a powerhouse of a team.
Aish and Dilip maintain individual bank accounts. On dates, they strictly go dutch. But that doesn't mean expenses are carried out coldly, to each their own.
"The only time one of us pays for everything is if it's the other person's birthday. But there are also times where Dilip just brings me out for the hell of it, as a nice gesture or sweet surprise. I do that too for him."
When asked why they preferred keeping solo bank accounts, Aish said, "It's feasible, and we're responsible for our own funds that way. At the end of the day, it's good to be in control of your own money. We dated a long while before marriage, so we're just sticking to the same accounts."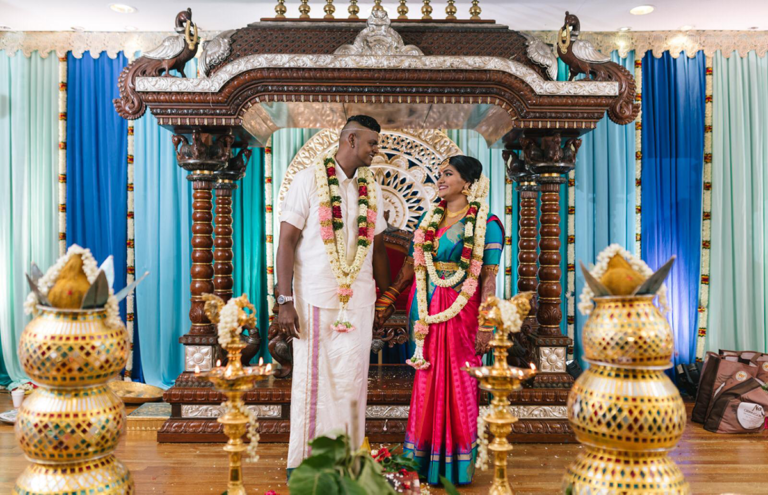 They certainly didn't go in blind. Prior to moving in, Aish and her husband sat down to make sure they were both on the same page. To this day, they discuss money frequently to protect their relationship.
"Every week we discuss what our expenses for the coming weekend are and how we're going to manage," she said.
"Our next major project is our future home – and we're ready to put all our energy into it," Aish said. "It's going to mean hustling more and cutting down on costs even more than we did for our wedding."
For Aish, there are no cons to keeping money separately. "Joint accounts are scary, because if your partner is toxic or abusive, you're in trouble," she said.
"And with individual accounts, sometimes you just want to treat yourself. As long as we pay for what we agreed on (like buying a fridge or washing machine), there's no need to keep tabs on what the other person spends."
She reflected, "We had so much friction during the wedding about why we're spending so much on this and that, especially when we had a honeymoon to finance. I'm expecting more of it next year. We've already started saving and know that we're going to have to take a loan for renovation.
"But we'll never bite off more than we can chew."
Merging accounts in marriage
Lina and Afiq have been married for five and a half years. Lina works part-time while Afiq is a financial consultant, though neither dominate the relationship when it comes to managing money.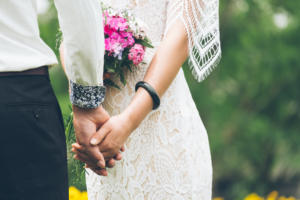 They decided early on to merge their finances in a joint account for ease of access to funds, as well as being able to quickly pay off things together without hassle. It also grants them transparency towards each other.
"It means we don't have anything to hide – and it's much easier to transfer money that way, especially for bills and other payments," Lina shared.
Expenses (food, insurance premiums) are dealt with easily: by charging them all to one credit card.
"I have a supplementary card," Lina said. "We pay off everything in one bill; it helps to collect points faster, which we use to get things like vouchers, cutlery sets. We also never had problems paying for meals even when we were dating – we just took turns."
But there are also considerations to take when getting a joint bank account.
"The biggest downside is if one side of the relationship isn't responsible with their money," Lina cautioned. "It leaves the other party very vulnerable at being cleaned out. Before you get a joint account, make sure they're someone you can trust with your money. If not, create a new one where you'll automate how much you'll transfer into it. Being left high and dry is a very real possibility if you're not careful."
Managing expenses is a team effort. "We come to a consensus as to what works for us, then cut back on what's unnecessary. It's a lot of open communication about what we want to spend the money on," said Lina.
Jokingly, I asked her about whether this level of transparency affects the way she shops. Her response?
"I have nothing to hide. But it's easier to ask for forgiveness rather than permission. Haha!"
The hybrid approach: joint and solo accounts
Laura and her husband (married for 13 years this November) are 39 and 41 respectively, and manage their finances with four bank accounts. Two of these accounts are joint, meant for household expenses and travel funds. The couple also maintain individual bank accounts on the side for personal expenses and things like parental allowance.
"We put an agreed upon amount into our joint accounts," Laura (not her real name) shared. "The travel expense joint account is meant to pay for air tickets, meals, and accommodations."
In other words, the joint-accounts are for shared financial goals.
As for the reason why they decided to go down this route, with four accounts to manage, Laura said, "We have our own family commitments, so it was easier to have joint accounts for expenses. Whatever's remaining after that is up to us to decide. I feel it's better this way; we have our own savings.
"Personally, I don't see any downsides to managing money this way. It works well for us."
Big purchases are often discussed, like buying a car, before being executed.
Laura's advice for young couples deciding between joint or single accounts: "Think about the purpose of the joint account, and how you're planning to contribute to it (i.e. a fixed sum per person, or based on salary). We're doing fixed sums, but some couples settle on 10% of each person's salary."
As for the couple's financial goals: "We're working towards early retirement (we want to retire in maybe five years' time) and paying off all loans and mortgages.
"It helps that we got our house relatively cheap, so we're not going mad with the loan."
Being ready to face storms with your partner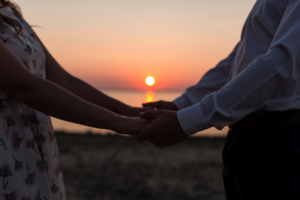 But in the end, the type of accounts used is not an antidote to financial disputes between couples (that are bound to arise).
A study conducted by Ameriprise showed that most financial disagreements were about big purchases, spending habits, and investment decisions. These hurdles are unavoidable, even for the most stable couple out there.
And sometimes, life takes unexpected turns. It's how you respond and react to these events that matters, in the end – not the kind of joint account you have. Take for example, Lina, who lost her job last year.
"We had a talk about how we were going to manage our monthly expenses with only one source of income. The hardest part for me was asking for money to pay insurance premiums and bills. I'd always prided myself on being self-sufficient and independent. Things were hard.
"But we managed it by cutting back on a lot of our spending. Less eating out, more batch cooking at home," she went on. "Having some emergency funds helped, but once those were tapped out, we became even more careful with our money."
For Lina and Afiq, money discussions happen once every few months – or whenever it's necessary.
This is the same for the other interviewed couples: all of them took the important step of sitting down and having that talk about money early on in their marriages.
This effort to communicate formed a stable bedrock of consensus between the couples. Only after that did a suitable system to manage money arise that accommodated each couple's individual comfort zones and financial habits.
In the end, the constant work of communicating would likely bear fruit in the form of a happy, lasting marriage. Effective money management is merely the by-product.