Financial Planning | Personal Finance | Article
Is Buying a Home a Smart Investment?
by Bakhtiar HB | 29 Dec 2020 | 5 mins read
Owning a home is one of those milestones that most people hope to achieve.
A home should be comfortable, a place where you want to spend most of your time, but does it really have to put a huge financial strain on you and your family?
With real estate being one of the most expensive purchases a person can make in their lifetime, the effects of home ownership can be financially detrimental if not managed properly.
Flexibility, freedom, travel and the ability to do work that matters to you may all be reduced by the burden of mortgage payments.
If you really are intent on owning your dream home, how can we turn that purchase into an asset rather than a liability?
1. Choose a Home You Can Rent Easily
It's a common perception that real estate is a safe investment and that the value of property always goes up. But to blindly believe that statement is perhaps unwise.
What happens if you lose your job and are unable to meet your monthly mortgage payments? Or you're in a real estate bubble and it bursts, sending prices into a downward spiral, and you end up stuck with an expensive mortgage?
If these things scare you, it might be worth considering your next purchase with a "live-in-then-rent" concept in mind.
Simply put, this allows you to live in the house but gives you flexibility to rent it out for a price above your monthly mortgage payment.
The easiest way to do this is to find the median price for homes in the locations you are eyeing. Then calculate how much it would cost to take up a mortgage to purchase a home in that area. (You can use an online mortgage calculator).
Next, check the average rental prices in that area — if you see that the average price is higher than the median mortgage payment, then you are on to a possible winner.
So if you need to rent out the house, you would be able to do so without taking a financial hit.
I definitely have seen friends who have had to rent out property for a loss because they overvalued their purchase and did not calculate the potential risk.
It's great to consider up-and-coming areas for these types of "low-risk" property purchases. Areas such as Tanjung Bunut, Menglait and Mulaut often have great property prices that can fetch rental above the average monthly mortgage payment.
Although areas such as Gadong and Kiulap are prime locations, for the square footage and price it may be difficult to fetch a rental above your monthly mortgage payment.
2. Live with Tenants
Have you ever thought about purchasing a small duplex or low-rise apartment, and then living in one of the units and allowing a tenant to rent the others?
I've seen more of these units pop up across Brunei, where friends live in small four to eight unit complexes that are also occupied by their landlord.
If you own any land, it could be a great idea to build a small multi-storey complex and rent it out to tenants so you can pay off your investment.
If you spend money on assets that are generating income and value, you're on a great road towards financial freedom and flexibility later in life.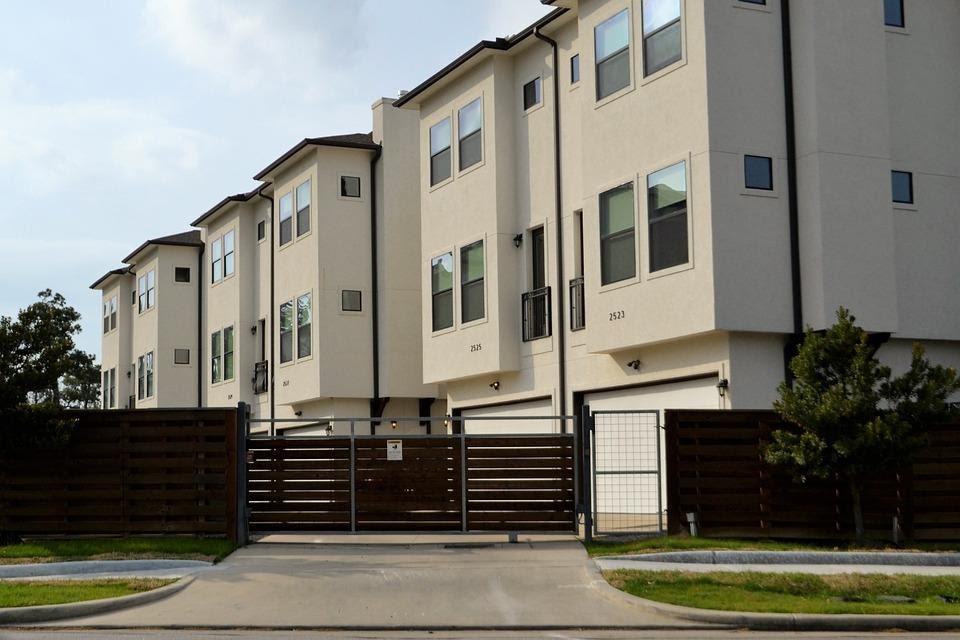 3. Build Your Own Home
Building and designing your home according to your exact specifications can be a dream — but also a major stressor.
In the building process, there are thousands of details that need to come together before a home can to delivered to the client.
You will need to engage an architect and/or interior designer, have a detailed budget, building timeline, material specifications, among other things.
You also need to understand the building process — from the design stage, government permits, loan applications, inspections, post-construction period and so on.
Before you embark on this potentially years-long journey, ask yourself — are you ready to take on this challenge?
The Caveats
It's definitely important to consider the uniqueness of the Bruneian housing market — which has a massive supply of subsidised public housing — before you make a purchase.
Just 12% of Bruneians are homeowners, while the majority live in family-owned homes (usually with parents or in-laws). The remaining 35% rent privately, or if they are government employees, through a special scheme.
So if only 35% of Bruneians are renting, is buying a home really a wise investment?
We asked Joe from Core Realty, one of Brunei's leading real estate agencies, for his thoughts on home ownership.
"The property investment market in Brunei is particularly unique because we do not experience much growth in the property price but we do enjoy high rental yield," he said.
"As a long-term investment, it's about riding out the many cycles of the economy. Property investments are still one of the top performing investment strategies."
Brunei's central bank, Authoriti Monetari Brunei Darussalam, also publishes a quarterly Residential Property Price Index (RPPI) which gives you an indication of the median price for different housing types on the market.
As of Q3 2020, the average price for all types of residential properties was BND$240,000.
Keep in mind that if you're making a purchase and your average mortgage payment does not match your potential rental revenue, is it worth the risk?